J&D Manufacturing brand (Single Speed) Tornado Fiberglass Agricultural Wall Exhaust Fan CFM Range: 867 - 23,127 (Sizes 12" thru 50") w/1 Ph Totally Enclosed Motor



Tornado Exhaust Fan
J&D Manufacturing's corrosion resistant Tornado fiberglass exhaust fan has a smooth shaped housing with an interior gel coat for easy cleaning, minimal dirt and disease build-up, and maximum air flow. Our unique motor mount design allows for quick and easy removal of all the internal fan components from the inside of the building.
J&D Manufacturing exhaust fans when applied properly can be used in the following applications:
- Ideal applications are Swine, Poultry, Diary, Greenhouse or any confined building where corrosion is a concern.
- Eliminate heat build-up.
- Remove and control humidity and condensation.
- Improve air quality, plant and animal health.
- Employee comfort.
- Exhaust obnoxious fumes and smells.
Features:
- LIFETIME WARRANTY on fiberglass housing and stainless steel mounts. We stand behind our product even in the harshest conditions.
- Rust-free, corrosion-free molded fiberglass housing is extremely smooth inside for high output performance and easy cleaning
- Slant wall housing for efficient air flow
- Poly or aluminum shutters
- Performance enhancing poly cones available on 24", 36" and 50" fans
- 12" - 24" models are available with aluminum prop or lightweight poly prop
- 36" models are available with galvanized or stainless steel prop
- 50" models are available with galvanized prop or our high performance cast aluminum prop with a LIFETIME WARRANTY
- 50" belt drive models include a heavy duty spring belt tensioner
- Stainless steel motor mount on poly, stainless and cast aluminum props
- Galvanized motor mount on galvanized and aluminum props
- Bearings are eccentric locking, pre-lubricated, permanently sealed and rubber mounted to improve smooth operation and reduce blade fatigue
- 12"–24" fans have energy efficient permanent split capacitor motors that can be operated on variable speed controls
- Totally enclosed, maintenance free, high efficiency motors have UL/CUL certification (File # E219338/E315335), and are covered by a full TWO YEAR WARRANTY
- Flush mount design eliminates protrusions or obstructions in the barn access area
- Made in the U.S.A.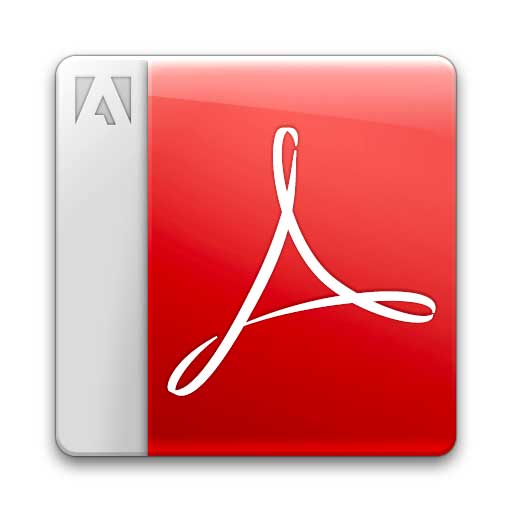 Cut Sheet
(124 kb)
Part#

Size

HP

Volt

Amps

HZ

Phs

Speed

CFM

@ .00" S.P

CFM

/Watt

RPM

Drive

Blade

Rough Opening

Single Phase – Totally Enclosed Motor

No Cone

Aluminum Shutter

VFA12A

12"

1/10

115/230V

1.4/.77

60

1

1

896

11.0

1,725

DD

3-AL

17-1/2"Wx18-1/2"H

VFA12P

12"

1/3

115/230V

3.8/1.9

60

1

1

1,255

7.4

1,700

DD

3-PLY

17-1/2"Wx18-1/2"H

VFA16A

16"

1/3

115/230V

3.8/1.9

60

1

1

2,526

10.4

1,700

DD

3-AL

21-1/2"Wx23"H

VFA16P

16"

1/3

115/230V

3.8/1.9

60

1

1

2,733

9.3

1,700

DD

3-PLY

21-1/2"WX23"H

VFA50A

50"

1

115/230V

9.0/4.5

60

1

1

21,334

20.4

590

BD

3-CA

56"Wx56"H

VFA50A6

50"

1

115/230V

9.0/4.5

60

1

1

21,758

20.0

468

BD

6-GLV

56"Wx56"H

Single Phase – Totally Enclosed Motor

With Cone

Aluminum Shutter3

VFA50AC

50"

1

115/230V

9.0/4.5

60

1

1

22,590

22.4

589

BD

3-CA

56"Wx56"H

VFA50GC

50"

1

115/230V

9.0/4.5

60

1

1

23,127

22.0

588

BD

3-GLV

56"Wx56"H

VFA50AC2

50"

1

208-230V

4.8/3.7

60

1

1

21,314

24.2

542

BD

3-CA

56"Wx56"H

VFA50A62

50"

1

208-230V

4.8/3.7

60

1

1

22,798

22.9

459

BD

6-GLV

56"Wx56"H

VFA50GC2

50"

1

208-230V

4.8/3.7

60

1

1

21,539

23.1

538

BD

3-GLV

56"Wx56"H

DD - Direct Drive, BD - Belt Drive, CA - Cast Aluminum, SS - Stainless Steel, GLV – Galvanized, PLY – Poly, AL - Aluminum
Customer Reviews





(0.00)

stars out of 5
(Only registered customers can rate)
Related Products
10 Total Related Products