Americraft Manufacturing Co. Inc.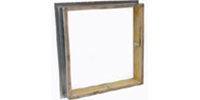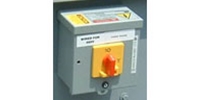 Americraft Manufacturing brand Products
Americraft Manufacturing Company Inc. has been manufacturing quality industrial fans and ventilation systems since 1946. Our 55 years of proven experience, proud tradition, and strong national reputation are the foundation on which we manufacture quality fan and ventilating products and provide outstanding service to our industrial customers. Americraft manufacturers the following fifteen (15) various industrial fan models and ventilation systems (ranging in size from 12" to 60" in diameters) as well as fan accessories for each:
3 models of duct/tube-axial fans (belt or direct drive)

5 models of wall/panel exhaust fans (commercial, industrial and explosion proof and direct drive for low and high pressure exhaust)

4 models of roof ventilators/exhausters (belt or direct drive with motors in or out of air stream)

2 models of blowers (low and high pressure – direct drive)

Man and product coolers (belt or direct drive on low, medium or high stands)
These Americraft industrial fan products operate in hundreds of different applications in all fifty states and throughout the world.
Americraft has established industry leading design freedom. Our customers have the ability to purchase custom built fans & ventilation systems that meet their unique design specifications