Ceiling Fans → Agricultural Ceiling Fans → Northwest Envirofan Model #190A7 220V White Industrial/Agricultural/Severe Service-Spray Proof Variable Speed Ceiling Fan (60" Downflow, 43,500 CFM, 220V)
Northwest Envirofan Model #190A7 220V White Industrial/Agricultural/Severe Service-Spray Proof Variable Speed Ceiling Fan (60" Downflow, 43,500 CFM, 220V)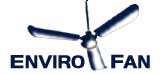 Features
Neoprene deflection boot makes Agrifan spray proof and dust proof.

Pre-wired with 16" cord and moisture-proof plug. Built-in strain relief.

Aerodynamically designed curved-tip 60" blades for maximum air delivery.

Precision-balanced lightweight aluminum blades for smooth, quiet operation.

All metal. No plastic.

Permanent, sealed, heat resistant ball bearings.

Totally enclosed .409 amp heavy duty motor with resistance protection.

Corrosion-resistant baked epoxy prime and finish coats on all metal housings and blades.

Neoprene sealed motor case.

Heavy-duty neoprene seals repel water and dust.

One-way condensation relief plug.

2 Mounting Options: Lag Screw or EZ Mount Bracket to UL Approved Fan Box

High grade silicone steel motor laminations for maximum energy efficiency.

UL Listed Water Spray Tested and Approved.




*Note: These fans are variable speed (infinite range) and made to work with a solid state
rheostat speed controller which is sold separately.

The speed controls shown on this page
are not designed for wet locations. They must either be mounted in a dry location or
under
a weatherproof box.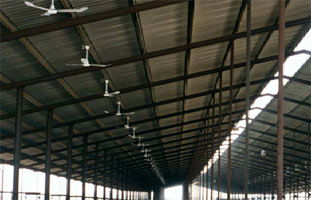 Photograph Courtesy of Northwest Envirofan
Customer Reviews





(0.00)

stars out of 5
(Only registered customers can rate)