Soler & Palau USA brand Model DB Belt Drive Centrifugal Down Blast Roof Exhaust Fan Gen. Application CFM Range: 459-5,618
Model DB belt drive units are used for the exhaust of relatively clean air from a wide range of commercial, industrial and institutional environments such as manufacturing and assembly plants, office buildings, schools, hospitals, restaurants, athletic facilities and many others. The nonoverloading wheel with its higher static pressure capabilities makes this unit suitable for either ducted or nonducted applications. It's roof mounting permits location near the area to be ventilated, allowing short duct runs and more efficient operation.
The aluminum exterior provides an attractive appearance. Belt drive results in lower operating RPM and sound levels, making the Model DB well suited to applications where quiet operation is important. Belt drive also permits easy performance adjustments when needed to balance the total ventilation system.
Housing
• Heavy-gauge aluminum for extra strength with prepunched
mounting hole.
• Neoprene isolators for reduction of vibration and sound.
• Cover easily removed for quick access to motor compartment.
• Water tight conduit tube for easy electrical connection from below roof.
• Aluminum birdscreen and disconnect are included on standard models.
• Stainless steel exterior fasteners.
Centrifugal Wheel
• All aluminum backward inclined wheel.
• Nonoverloading for safe operation in ducted systems.
• Statically and dynamically balanced for smooth operation.
Drives
• Sized for minimum 150% of drive horsepower.
• Machined cast iron adjustable motor pulleys.
• Adjustable base for belt tensioning.
• Nonstatic oil resistant v-belts.
Motors
• Single speed open drip-proof are standard.
• All motors are rated for continuous duty.
• 182T and larger motors shipped unmounted for field installation.
• Disconnect switch standard with single speed drip-proof motors.
Bearings
• Heavy-duty ball bearing type.
• Prelubricated and permanently sealed.
*Comes with a 5 Year Fan Warranty and a
1 Year Motor Warranty.
**Models with 6" and 8" wheel diameters are not suitable for restaurant applications.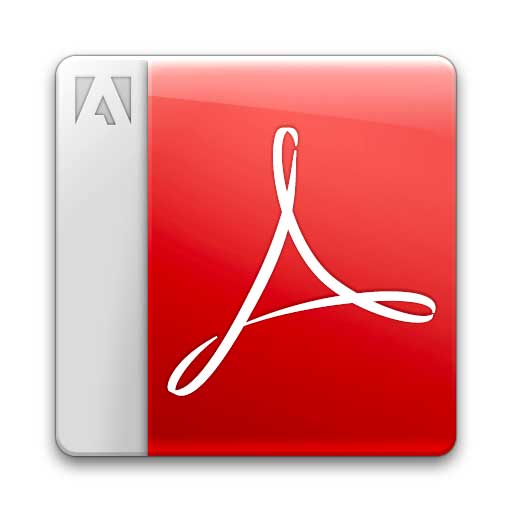 Accessories
(1.13 Mb)

NOTE: This Product Is Not Available to Ship to Canada.

Model DB

MODEL#

Motor H.P

Max. BHp

RPM

Sones @ 1/4" S.P

CFM @ STATIC PRESSURE

115V/1 Phase/60 Hz

208-230-460V/3 Phase/60 Hz

0"

1/8"

1/4"

3/8

"

1/2"

5/8"

3/4"

1"

1 1/4"

6

DB06ML1S

N/A

1/4

0.10

1400

6.2

459

412

358

295

217

--

--

--

--

DB06MH1S

N/A

1/4

0.18

1700

9.4

558

521

478

432

380

325

255

--

--

8

DB08ML1S

N/A

1/4

0.08

1170

5.1

861

747

604

391

--

--

--

--

--

DB08MM1S

N/A

1/4

0.14

1410

7.7

1037

945

839

715

553

249

--

--

--

DB08MH1S

N/A

1/4

0.25

1700

11.2

1250

1176

1095

1002

900

785

634

--

--

9

DB09MH1S

N/A

1/4

0.20

1310

6.6

1339

1238

1112

941

720

390

--

--

--

DB09PH1S

N/A

1/3

0.33

1550

9.3

1584

1501

1406

1290

1145

973

760

--

--

11

DB11MH1S

DB11MH3S

1/4

0.26

1535

11.4

1634

1535

1430

1315

1187

1059

918

527

--

DB11PH1S

DB11PH3S

1/3

0.34

1685

13.5

1793

1704

1609

1510

1400

1281

1165

894

485

12

DB12MH1S

DB12MH3S

1/4

0.27

1280

12.1

1919

1801

1676

1536

1383

1215

992

--

--

DB12PH1S

DB12PH3S

1/3

0.35

1390

13.9

2084

1976

1862

1740

1603

1461

1301

839

--

DB12QH1S

DB12QH3S

1/2

0.53

1600

17.8

2399

2306

2209

2108

2001

1882

1760

1489

1109

14

DB14MH1S

DB14MH3S

1/4

0.18

875

8.2

2004

1857

1680

1439

1065

--

--

--

--

DB14PH1S

DB14PH3S

1/3

0.34

1075

12.0

2462

2346

2215

2067

1885

1642

1328

--

--

DB14QH1S

DB14QH3S

1/2

0.50

1225

15.2

2806

2705

2595

2474

2340

2183

1988

1408

--

DB14RH1S

DB14RH3S

3/4

0.75

1400

19.2

3207

3119

3026

2926

2819

2703

2572

2240

1782

16

DB16MH1S

DB16MH3S

1/4

0.26

800

8.3

2970

2674

2320

1905

1205

--

--

--

--

DB16PH1S

DB16PH3S

1/3

0.34

870

9.8

3230

2958

2649

2293

1853

965

--

--

--

DB16QH1S

DB16QH3S

1/2

0.52

1000

12.7

3712

3476

3228

2939

2623

2256

1712

--

--

DB16RH1S

DB16RH3S

3/4

0.79

1155

16.7

4288

4084

3878

3648

3395

3125

2831

1980

--

18

DB18PH1S

D18PH3S

1/3

0.33

805

10.8

3056

2838

2579

2274

1873

--

--

--

--

DB18QH1S

DB18QH3S

1/2

0.52

940

14.0

3568

3385

3183

2944

2681

2358

1965

--

--

DB18RH1S

DB18RH3S

3/4

0.78

1075

17.8

4080

3922

3752

3563

3351

3123

2863

2167

--

DB18SH1S

DB18SH3S

1

0.99

1165

21.0

4422

4276

4123

3957

3770

3570

3356

2824

--

DB18TH1S

DB18TH3S

1 1/2

1.52

1345

26.0

5105

4979

4849

4713

4569

4408

4237

3873

3434

DB18VH1S

DB18VH3S

2

2.02

1480

31.0

5618

5504

5386

5265

5139

5005

4859

4546

4206
Customer Reviews





(0.00)

stars out of 5
(Only registered customers can rate)